Want To Know 5 Website Practices To Avoid Or Fix?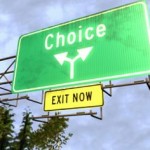 Even the most carefully crafted SEO and PPC online marketing campaign will fall on its own sword if it leads its visitors to an undesirable location. The "sword" in this instance is your website.
New website visitors coming through search engines on keywords that seem like a blood relation to your offering will quickly hit the handbrake hard and click on the back button of their browser if:
1. The information they are seeking is hard to find
2. Your web pages have slow download speeds – this also affects SEO
3. The visitor sees little value in your offering or your offering doesn't convey its true value
4. The quality of information provided is poor
5. Bad website design practices
If a new visitor gets frustrated with your website in any way you've lost them and once they're gone its highly unlikely they'll come back. Have you noticed that Google now gives you the option to block all www.websitename.com.au results if you enter then promptly leave a website? Google is all about user experience – if it detects a visitor enters and promptly leaves a website it gives the user the option to blacklist this website from all future results.
How Do I Fix My Websites Performance?
Your website users expect to find what they're looking for in a matter of seconds. Whether they come through search engines via organic SEO listings or paid PPC advertising they should land on a page that speaks to their needs or at the very least provides a good landing point with ease of navigation so they can immediately click on the information they require.
How Do I Get This New Website Visitor To Take My Desired Action?
• Ease of use – don't design websites that make people think too hard!
• Speak to their needs – give 'em what they want!
• High quality design – attractive websites build trust
• Look at your competitor's websites and ensure your offering is competitive.
That's a good start. Once you have these practices in place it's important that you (or your online marketing provider) monitor the performance of your website and continually look to optimise, improve and add new content based on user reporting data.
The Bottom Line
Higher conversion rates, better ROI, more bang for your buck! Good websites convert more clicks into enquiries and sales.
If you are currently converting 5/100 website visitors into customers and this provides a good return on investment imagine the ROI you would receive if you could get this up to 10/100? When you have well-built online marketing campaigns in place your website is the biggest contributor to the overall performance of these campaigns.
Provide information that solves needs…