Want A Mobile Friendly Website?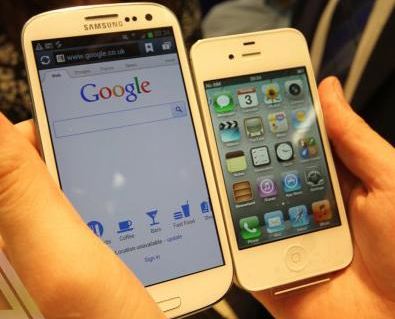 Traffic coming through mobile devices such as smartphones and tablets is soaring. Searchlight Online is witnessing this directly using our customers Google Analytics Traffic Reports for both SEO and Google AdWords customers.
Google Analytics allows you to separate hardware devices to see whether traffic is coming from PC's and Laptop's or Mobiles & Tablet devices. In some cases our customers mobile device traffic has overtaken PC & laptop traffic!
What Does The Rapidly Increasing Use Of Mobile Devices To Access The Internet Mean To You?
The answer is simple. If you want to appeal to these potential customers when they are using a mobile device to view your site then building a mobile friendly site should be a priority for your business. Mobile customers need to be engaged differently to PC customers – they are predominantly on-the-go consumers.
How Do I Create A Mobile Friendly Website?
There are 2 options available. The 1st one is called responsive design. Your website recognises which device a user is searching on and automatically renders your website to be user friendly to that device. The other option is to build a dedicated mobile website which is essentially a new mobile version of your website. Choosing the right option comes down to many factors – we cant emphasise enough how important it is to have a mobile friendly site for both now and in the coming years as mobile usage continues to grow.
Talk to us or your website developer for more information on how to engage the rapidly emerging mobile market.