SEO Strategies After Google Penguin Update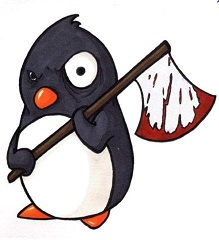 The Google Penguin update earlier this year was a major algorithm update that weilded the axe on many businesses enjoying top page rankings and receiving quality website traffic for their money-making keywords. Penguin was the second major algorithm update this year after the Panda update in February 2012. This sent some SEO companies scrambling to comply with the latest best practice strategies and in some cases having to recover lost ground for their customers.
Google stated that the update was specifically targeting spam however we noticed that some customers who had their SEO keywords in a large percentage of their anchor text backlinks were penalised. In the past this was considered a best practice SEO stategy, evidently this is now not the case and changes will need to be imnplemented for businesses who have aggressive anchor text for keywords linking back to their websites. Google is now looking for more diversity for anchor text backlinks.
Moving forward Google is now giving a stronger weighting to social media when it comes to delivering results when a search is conducted.
Algorithm changes are inevitable and sometimes, whether right or wrong, they can have a negative effect on your search engine rankings. This is why its important to have ongoing SEO services as part of your overall marketing strategy and ensure the company you are spending your hard earned cash with is on top of the latest best practice strategies to deliver you the best possible return on investment.
Searchlight Online Marketing are happy to say that only 2 of our SEO customers were affected by the penguin update and after 2 months work making the required adjustments they are both now back on the 1st page of Google and enjoying a healthy amount of organic traffic, enquiries and sales.